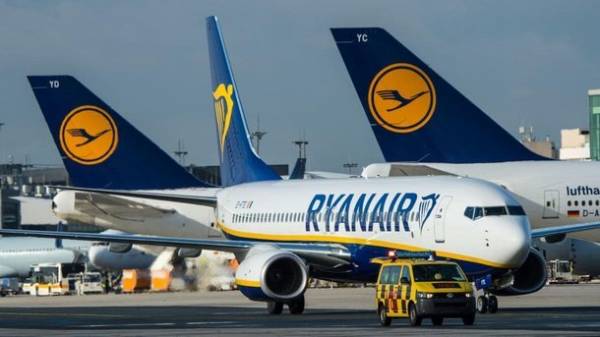 The largest European airline Ryanair has no plans to return to resume negotiations on Ukraine. This was stated by the press service of the company, the TV channel "112 Ukraine" with reference to InfoResist.
"Thank you for your message, but we have nothing more to add to our press release dated July 10," said loukostera.
As noted, the airline commented on the question of whether she received an invitation to resume negotiations, and plans to go back in there.
Recall, July 10, Ryanair has canceled a planned appearance on the Ukrainian market. The company said that the airport "Borispol" sided with the airlines with high fares, including "Ukraine International airlines".
In "Borispol", in turn, noted that low-cost made demands that are impossible to fulfill. In addition, airport Director Paul Ryabikin said that because of the ultimatum Ryanair "Borispol" can suffer a loss of UAH 2 billion.
The Minister of infrastructure Vladimir Omelian convinced that the management of the airport "Borispol" intentionally broke a deal with Ryanair. Today he submitted to the Cabinet a submission on the dismissal of the General Director of the airport "Borispol". According to the Omelyan, as soon as the problem with the management of the airport "Borispol" will be resolved, negotiations with Ryanair, you can recover within a month.
Comments
comments