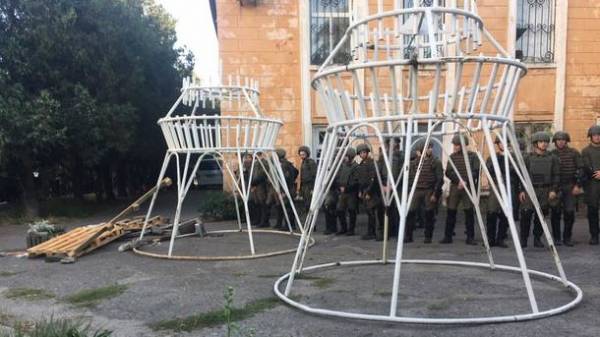 Today, September 18, near the black sea court there was a massive clash between police and activists who are outraged by the acquittal in the case "2 may". About it the correspondent of the site "Today".
Public men began to build a makeshift barricade near the entrance to the building of the city court of Chernomorsk. In this way they tried to prevent security forces to take the participants in the process, which was released in the back court.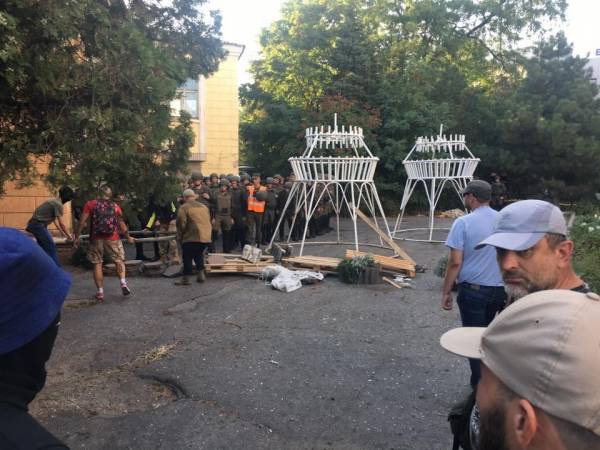 Photo: social networks / Sergiy Sternenko
Between community members of various Patriotic organizations and police began a large-scale fight. Both sides used tear gas. The activists threw stones at police.
However militiamen managed to take ex-prisoners. Now Patriotic organizations are considering future action plan. However, some went to Odessa to the building of regional Prosecutor's office to meet with the Prosecutor of the region Oleg Zhuchenko and ask what happened.
Video: the social network
We will note, today judge acquitted the accused in one of the episodes of the tragic events of 2 may 2014 in Odessa. However, two of the defendants considered criminal proceedings – Evgenia Nefedova and Sergey Dolzhenkov – arrested in the courtroom, law enforcement. They, according to preliminary information, was charged with violating article 110 (encroachment on territorial integrity and inviolability of Ukraine) of the criminal code of Ukraine.
Comments
comments