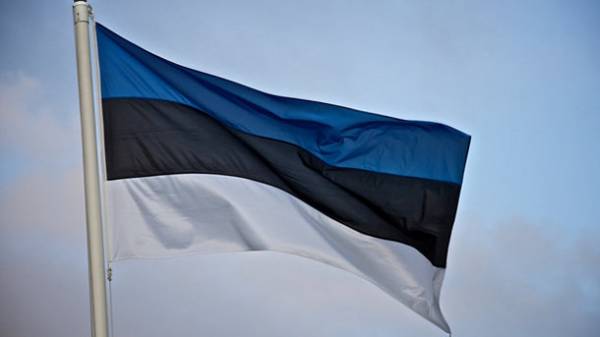 Estonia shall be the Chairman of the Council of the EU on Saturday, taking over the post from Malta. The presidency of the country until 31 December.
Permanent representatives of member countries of the EU in 2016, decided that Estonia will chair the Council in the second half of 2017 instead of the UK, which refused the presidency in connection with Brexit. Previously, Estonia had the chair immediately after the UK.
Responsibilities as President included organizing meetings of the Council and working groups: drafting agendas, chairing meetings, identifying common positions in discussions, presentation and conclusion of agreements in the negotiations of the European Commission and the European Parliament.
The Estonian government on 29 June approved the programme of the presidency, which, according to the Prime Minister of jüri Ratas, reflects the desire of Estonia to support the European Union is United, strong and looking to the future. The program consists of four priority areas: Europe with an open and innovative economy, a safe and secure Europe, digital Europe and the free movement of data involving and sustainable development in Europe, where every person is provided equal opportunity.
According to Tallinn, the revival of the economy and job creation contributes to attractive business environment and effective trading partnership. An open and innovative economy is based on the simplified possibilities to do business with a small level of bureaucracy. To maintain economic growth and creating jobs should use the potential of the single market. You also need to support high-tech science to the economy of Europe would be open to innovation and new technologies. To ensure uninterrupted supply of electricity to consumers at a reasonable price, you need the power interconnections and EU markets.
Secondly, Estonia, as Chairman, appreciates the safety and security of Europe. Europe without internal borders requires common solutions in the field of security policy, external borders, migration and the system of shelters. Safety is maintained largely thanks to the newest it technologies and databases, tighter TRANS-border cooperation. Estonia during its presidency will try to strengthen the protection of external borders of Europe, but will also contribute to security, peace and stability in the near and far abroad the EU.
Third, the program stresses the importance of digital development, the prerequisite is the free movement of data. Fast, affordable Internet connection is the Foundation for an information-based economy.
Fourth, to Estonia, as the Chairman, it is important to defend the idea of "inclusive" of Europe, where every person is provided equal opportunity. This means, in particular, opening up new opportunities for young people and the expansion of volunteerism. Important for Estonia and pure nature, which is a prerequisite for environmental Economics and implementation of the Treaty on the climate.
Directly in Estonia for six months will be conducted 11 informal Ministerial meetings and seven of the summit. There will also be 203 events at the expert level.
Comments
comments