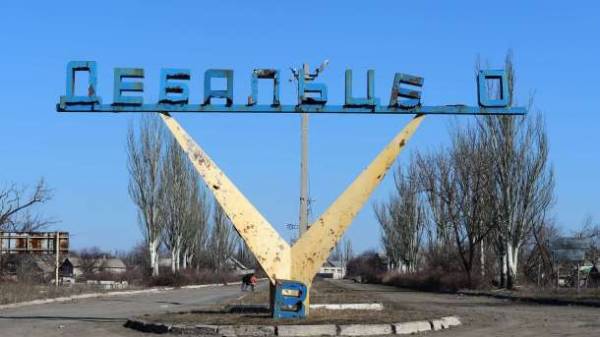 During the negotiations of the Trilateral contact group in Minsk, the Ukrainian side has clearly defined their requirements – debaltseve should pass under the control of Ukraine to liberate the territory from Russian weapons. This was reported in the Facebook press Secretary of the Ukrainian representative in the Contact group Leonid Kuchma Darka olifer at the end of negotiations.
She recalled that in the security context of the Ukrainian side raised the question of the return to the line established by the Memorandum of 19 September 2014.
"In accordance with this document debaltseve should remain under the control of Ukraine. Along uncontrollable Ukraine of the Ukrainian-Russian border to create a security zone and to the South of the Donetsk region should be an area free of heavy weapons and military equipment – we are talking about settlements, Kalmiuska (former Komsomol), Red, Novoazovsk, Sahanka," wrote olifer.
SEE ALSO
Cold, dark and fire: remembered members fighting under Debalcevo
Press Secretary Kuchma stressed that these agreements were reached in 2014 and 2015, and their implementation is mandatory for the Russian Federation and ORDO.
Recall that at the last meeting of the TAG, September 6, the Ukrainian side has argued for the introduction of the peacekeeping mission on the entire territory ORDO, including the Ukrainian-Russian border.
Comments
comments