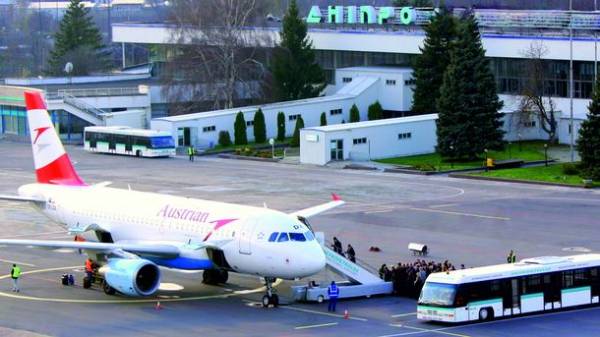 Airport "Dnepr" will take a lot more flights, if there will go the low-cost airline. This was during a visit to Dnipropetrovsk region, said the Minister of infrastructure of Ukraine Volodymyr Omelyan, reports DTN.
"I hope that the airfield of the Dnieper will take a much larger number of flights when it will go low. I had the opportunity to compare the Lviv airport and the airport of the Dnieper. Unfortunately, the comparison is not in favor of the Dnieper. Airport of the Dnieper is the only airport in 2016 reduced traffic flow on the background of a 30% growth of passenger traffic across Ukraine, on the background of the fact that some airports showed a growth of 50% and even 70%. The explanation for this one – the owners don't want free competition. What we have across the country – the fight for low-cost airlines, Raynair, cheap tickets for citizens of Ukraine, we have the example of the Dnieper," – said Omeljan.
SEE ALSO
The bones will fall, but the company will in Ukraine": Omeljan believes in the return of Ryanair
The Minister noted that to solve this problem is already scheduled to meet with airport management and with law enforcement. "To the inhabitants of the Dnieper region and calmly flew around the city that are interesting to them, did not pay three, and sometimes eight thousand hryvnia for the ticket to Kiev, and had an available market for flights to Ukraine, Europe and the world ", – said the Minister.
Recall that the airport Dnepr in 2016, served 285 thousand passengers. This figure was 17.7% lower than the one that was shown a year earlier. The growth of passenger traffic at all airports in Ukraine to 2016 amounted to 20.8%.
Comments
comments