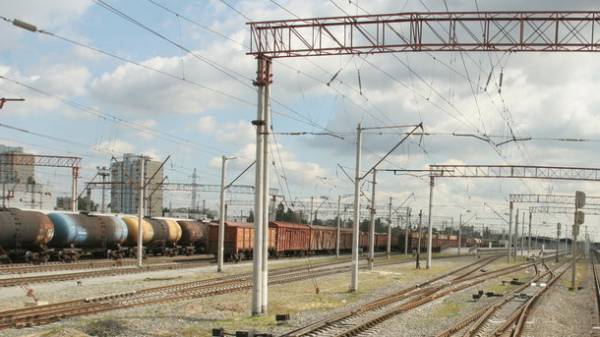 Raising freight rates is not the only and best way to Ukrzaliznytsia (UZ) to find the money. This was stated by MP of Ukraine, Chairman of the Committee on industrial policy and entrepreneurship Viktor halasyuk.
"Our team of the Radical party proposes an alternative – how not to raise tariffs for three years and to significantly develop the infrastructure of Railways, to buy new cars. Need to sell 10% of shares of "Ukrzaliznytsya" to a strategic investor. This will give tens of billions of USD revenue. The money you need to buy new cars, upgrade the railroad to develop production. And it is not necessary to raise tariffs", – told Galasyuk.
According to the MP, these measures will allow to overcome corruption, to develop "Ukrzaliznytsya" and not to raise rates.
To implement the plan need to adopt the necessary regulations Galasyuk noted. "We appeal to the Prime Minister, the Minister of infrastructure. And we in Parliament are prepared to ensure the adoption of such legislation", – said the Deputy.
"We need not indiscriminate privatization, not squandering state property and not the conservation of the corruption and inefficiency that exist today. Need another, alternative way that we propose – the corporatization of investment attraction. It is not necessary to raise tariffs as it is today wants to make the Ministry of Infrastructure. Then will work the Ukrainian metallurgists, miners, farmers will transport products. Ukraine will export, the hryvnia will be strong," concluded Galasyuk.
We will remind, tariffs for railway transportation it is planned to increase by 22.5% from 1 October 2017.
Comments
comments