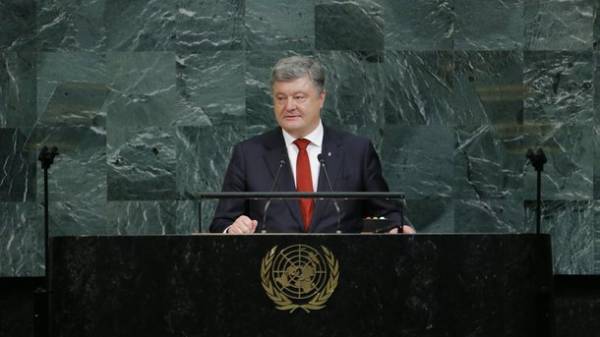 The situation with human rights in the Donbass remains no less dramatic than in the Crimea, the occupation forces violate all agreements immediately. The President Petro Poroshenko said during his speech at the UN General Assembly.
"Russia continues to supply resources to the occupation forces… the Process of exchange of hostages have stalled", – said Poroshenko and said that the list of Ukrainian hostages is growing. "Their only fault is that they share a Pro-Ukrainian position," – said the President.
SEE ALSO
Poroshenko speech at the UN security Council: the full text
"Russia is also still 16 political prisoners on its territory", – said Poroshenko and urged the UN to "think it over".
Previously Petro Poroshenko has said that Russia constantly chooses the tactics of increasing human suffering.
Comments
comments