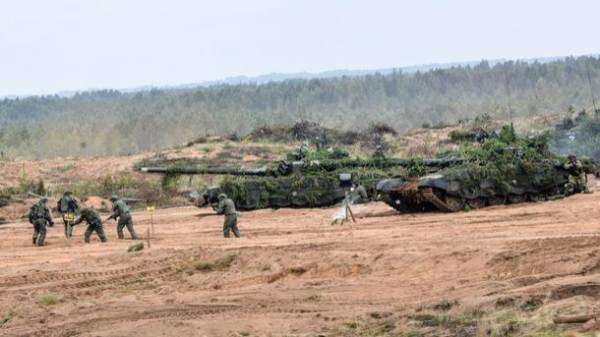 The armed forces of Ukraine continue to monitor the situation on the Ukrainian-Belarusian border and to hold military exercises in connection with the potential threat posed by the Russian-Belarusian military exercises "West 2017".
In comments to the Agency "Interfax-Ukraine" the head of the Department of public relations of the armed forces General staff Colonel Bogdan Senik said: "with regard to the competence of armed forces and General staff, we are monitoring the situation on the border, we have information about provocative violations of avegrants of Lithuania".
He recalled that the Ukrainian side "has repeatedly stated that it sees the threat in these teachings."
"We have worked out a set of measures adequate response under different scenarios, for example, the situation when Russia uses as about the imaginary threat to the security of the Russian-speaking population and starts an armed aggression against Ukraine and countries-members of NATO during the exercises "West 2017", – said the head of the PR Department of the General staff of the armed forces.
Senik noted that during Russian-Belarusian military exercises in Ukraine the complex of measures on strengthening of defense capabilities.
"Recently, staff completed phase of our exercises "Indestructible vitality 2017″, is now continuing the training and preparation of bodies of military management according to different scenarios. Our teachings have been invited by international observers. They (scientists Ed.) conducted in accordance with international obligations of Ukraine", – he stressed.
We will remind, on doctrines "the West-2017," the Russian helicopter struck the journalists.
Comments
comments