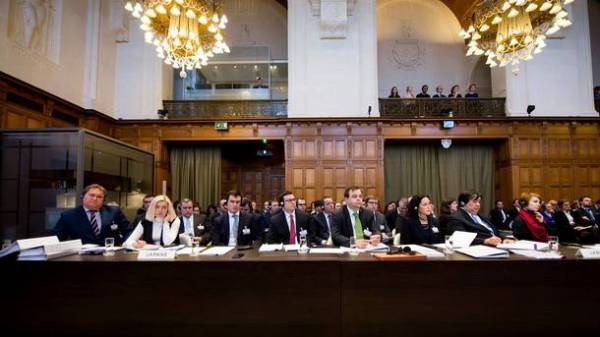 The International court of justice in the Hague the third day continuing the consideration of the case "against Ukraine", in which Kiev insists on the introduction against Russia of provisional measures, reports UNIAN.
The representative of the Ukrainian side, Dr. Harold Koh has accused representatives of the Russian Federation in the "misrepresentation of laws and facts", "legal acrobatics" and assured the Court that provisional measures should enter immediately.
He stated that Ukraine is now asking the Court to force Russia to stop supplying weapons and assistance across the border to groups that commit terrorist attacks against civilians (in the Donbas), and to stop the cultural destruction of the Ukrainians and Crimean Tatars in Crimea.
We will remind, on January 16, 2017 Ukraine filed a lawsuit in the international court of justice, which stated that the Russian Federation violated the international Convention for the suppression of the financing of terrorism by supplying weapons to terrorists in the Donbass, and the Convention on the elimination of all forms of racial discrimination, expanding a campaign of discrimination against non-Russian communities residing in the occupied territory of the Crimean Peninsula, in particular, communities of ethnic Ukrainians and Crimean Tatars.
Comments
comments