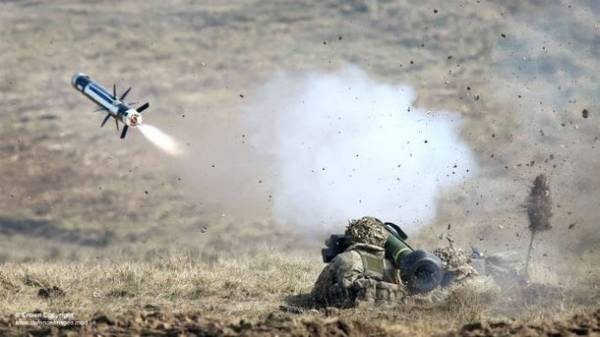 Getting lethal defensive weapons from the United States will depend on the situation in Eastern Ukraine and talks between Washington and Moscow. This opinion was expressed on air of radio station "Voice of Capital" military expert, retired Colonel Oleg Zhdanov.
According to him, the transfer of lethal defensive weapons is now in the White house for approval.
"As for what will or will not give lethal weapons, it is only today, the political question, which depends on the negotiation process, the United States and the Russian Federation in terms of agreement on future co-existence. Or in the case of a sharp confrontation in the East of Ukraine, we will be given a lethal weapon. Here are two factors that can affect to a lethal weapon appeared in Ukraine," – said Zhdanov.
SEE ALSO
What weapons Ukraine will receive from US and what General explained
He also stated the types of military assistance, which may enter Ukraine from the USA.
"In principle, that the President listed, you can add anti-tank missile systems, air defenses, again, military in nature. So basically, this is a tactical outfit. It's possible that will be issued small arms to NATO standards. We've already provided counter-battery radars. We have already passed and military field hospital. We passed and vests, helmets, and other tactical gear for soldiers. Therefore, simply continues the planned work of US aid in improving the defense of Ukraine and, in particular, on the combat capability of the APU," – said the military expert.
As it became known yesterday from Petro Poroshenko, the US Senate approved the draft Law "about the budget of the United States on national defence for the year 2018", according to which Ukraine will be allocated $ 500 million in military aid.
"For the first time at the legislative level it is proposed to provide Ukraine the following defensive tools: radar air defense and surveillance of the surface situation; naval mine; the ships of the coastal action and the coast guard," – said the President.
Comments
comments