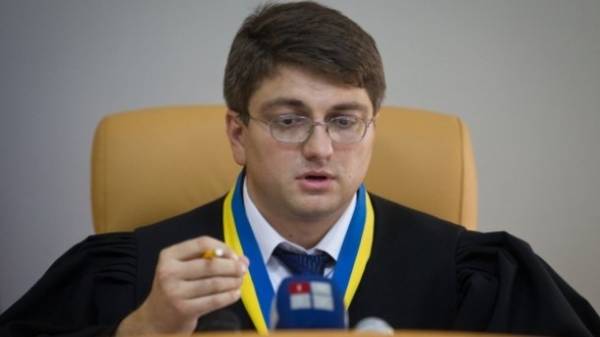 The Kyiv court of appeals permitted the arrest of the notorious former judge of the Pechersk district court of Kyiv Rodion Kireyev, who presided in the trial of former Prime Minister Yulia Tymoshenko. About it reports a press-service of the court.
"Judicial Board on criminal cases of the Appeal court of Kyiv considered the appeal filed by the Prosecutor on the decision of the investigative judge of the Desnyansky district court of Kyiv from July 5, 2017. The above mentioned resolution of the court of first instance denied the petition of the senior investigator for particularly important cases of the Prosecutor General of Ukraine on granting permission for the arrest of a suspect Kireeva with the goal of attracting to participation in the consideration of the petition on application to him measures of restraint in form of detention", – reads the statement of the court.
SEE ALSO
Kireev fled to the Crimea – Gerashchenko
In the end, the court decided to satisfy the appeal of the Prosecutor and to cancel the previous ruling of the Desnyansky court.
The court also adopted a new decision according to which the petition of the investigator of the GPU on providing permission to arrest the suspect Kireeva was granted.
We will remind, criminal case against Rodion Kireyev, who judged Yulia Tymoshenko, the General Prosecutor's office opened 4 April 2014. According to the Agency, the judge Kireev "rendered a manifestly unjust decision to change the defendant Tymoshenko of a measure of restraint from recognizance not to leave on detention", "deliberately, systematically and grossly violated provided for by the current legislation of Ukraine the right of the defendant Tymoshenko protection" and carried in the case of Tymoshenko illegal sentence.
In June 2014 the Prosecutor General's office has declared the controversial ex-judge wanted.
As you know, Kireev in 2011 made the decision to arrest former Prime Minister Yulia Tymoshenko during a trial and sentenced her to 7.5 years of imprisonment.
Comments
comments