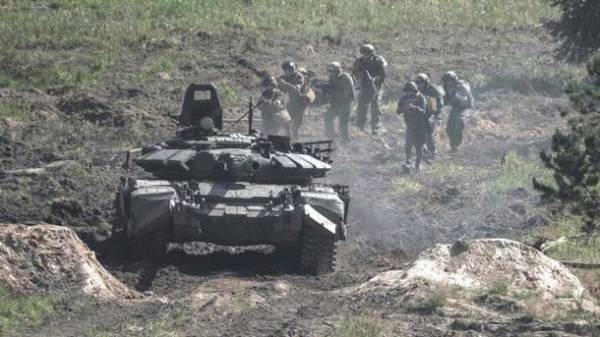 Russia has far exceeded the number of its troops in military exercise "Zapad-2017". This was stated by the NSDC Secretary Oleksandr Turchynov, the press service of the Ministry.
"The active phase of the exercises carried out simultaneously in six military sites in the Russian Federation and five military sites in the Republic of Belarus that allows to hide the real scale of the involvement of troops (forces), which significantly exceeds the officially announced", – said Turchinov.
SEE ALSO
Lukashenka has cancelled a trip to Russia in the final of the exercises "West-2017"
According to him, greatly exceeded the amount of military equipment.
"As of 19 September 2017 the actual number of participants of all events held in the framework of the "West-2017″, is estimated at 120 thousand people, over 10 thousand pieces of equipment, around 100 aircraft and 40 ships/submarines of various classes", – said Secretary of the NSDC.
We will remind, Russia has declared the exercises "only" 12.7 thousand soldiers and about 250 tanks, 200 artillery pieces, 10 military ships.
However, in Germany caught Russia in excess of the number of troops, noting that the number exceeded 10 times – a total of about 120 thousand troops.
Comments
comments