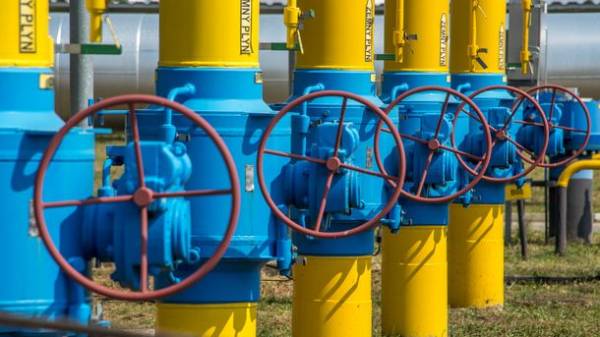 The volume of gas in underground storages (UGS) of Ukraine as of 16 September increased to 15,689 billion cubic meters reported in the operational data of the operator of the Ukrainian gas transportation system of PJSC "Ukrtransgaz".
Thus, the Ukrainian underground storage facilities are filled already at 50%, because the total capacity of storage is of 30.95 billion cubic meters.
So, for the grid a day in underground storage facilities of Ukraine was pumped 54,07 million cubic meters of gas. Of them from 26,04 million cubic meters came from Slovakia, with 14.17 million cubic meters from Hungary, 2.69 million cubic meters of gas from Poland.
During the day the gas is not selected.
SEE ALSO
Russia will not be able to abandon the gas transit through Ukraine – rossm
Earlier, the Minister of energy and coal industry Igor Nasaliki declared plans to accumulate in UGS of Ukraine by 1 October 2017 17 billion cubic meters of gas during the heating season 2017-2018.
From November 2015, Ukraine does not buy gas directly from the Russian "Gazprom", because all imported fuel into the country in reverse.
Comments
comments