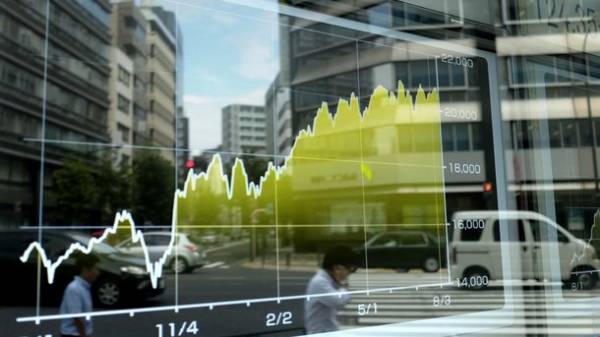 The Ministry of Finance will redeem investors Eurobonds maturing in 2019 at 1,161 billion. and maturing in 2020 – 415,2 million dollars. at face value, according to the website of the Irish stock exchange.
"The total amount of the final redemption is equal to 1,576 billion. USA. The settlement date of the offer expected September 25, 2017", – stated in the message.
According to the data, the Ministry of Finance will redeem Eurobonds with maturity in 2019 for 106% of par maturing in 2020 – for 106,75% of face value.
In addition, investors will receive accumulated interest at the rate of 7.75% per annum, or 5.17 USD. for every 1 thousand nominal value.
It is also reported that after the redemption of the appeal will remain on paper 661,3 million dollars. maturing in 2019 and at 1,365 billion USD. – maturing in 2020.
As you know, bonds is a sign of economic recovery.
As reported, the Ukrainian delegation from 11 to 14 September conducted meetings with investors in London, new York and Boston to prepare for the issue of bonds of external state loan in US dollars.
SEE ALSO
Ukraine began preparing to issue Eurobonds – media
With the proposed release of the Ministry of Finance announced the repurchase of existing bonds foreign Treasury bonds maturing in 2019 and 2020.
According to the program with the International monetary Fund, Ukraine in late 2017, should return to the market for external commercial borrowing. As you know, Ukraine needs to enter the international borrowing market, in order to complete the years of peak of payments on old debts.
According to experts, the Ministry of Finance will issue new Eurobonds with maturities of 10 to 15 years with a coupon of 7.3 – 7.5% of the total volume to 2.5 billion dollars the net amount after deduction of costs of redemption of the former bonds will be about $ 1 billion.
Comments
comments