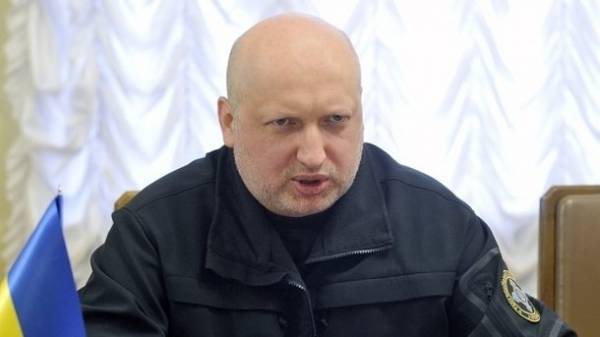 Ukrainian rocket – efficient and high-precision weapons, said Secretary of national security Council and defense of Ukraine Oleksandr Turchynov at the end of the next stage of testing the missile, which is made of the enterprises of Ukrainian military-industrial complex.
Turchynov noted that during the tests the missile hit the target, the press service of the NSDC.
"The distance from the aiming point to place of contact was only about 17 meters, this despite the fact that the affected area of such missiles is 300 metres away. The main thing I can say is that Ukrainian missiles hit their target," said Secretary of the NSDC, adding that it is a very good result.
Recall President of Ukraine Petro Poroshenko reported that in the Odessa region held a successful trial of the new Ukrainian rocket.
According to the press service of the President, the missile is designed to engage targets of different classes.
For the tests observed Poroshenko, Turchynov, Minister of defence of Ukraine Stepan Poltorak.
Comments
comments