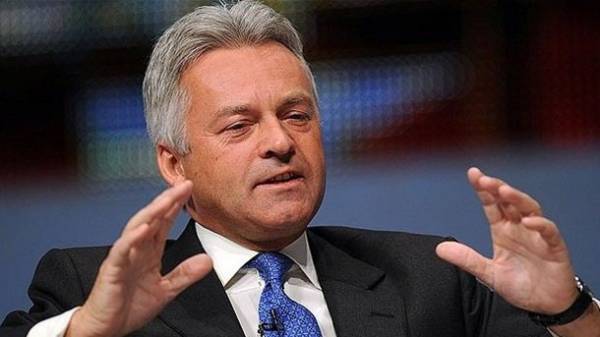 Russia's proposals on the introduction of peacekeepers under the UN auspices in the Donbass must be interpreted with caution, said the State Secretary on Affairs of Europe and America of the Ministry of foreign Affairs of great Britain Alan Duncan at the 14th Annual meeting of the Yalta European Strategy (YES), organized by the Victor Pinchuk Foundation.
"It is very important not to fall into the trap. The proposal submitted by Russia to the UN, look seductive, but they can be aimed not at restoring the rule of international law, and on freezing disorders. We need to approach this very carefully," he said.
Alan Duncan said that now against Russia are sanctions imposed for the daring violation of international law, in particular with the annexation of Crimea.
"A coordinated response to Russia's actions is extremely important – sanctions against Russia should remain an important element of our reaction. The unity of the "Big seven" and the EU is a signal of our rejection of Russia's actions and rejection of the violation of international law. When the UK leaves the EU (Brexit), it is the law will implement sanctions to continue to cooperate with the UN and the EU in the implementation of sanctions against Russia ", – he concluded.
Earlier, the representative of Ukraine at the talks in Minsk Leonid Kuchma YES said that Russia's proposal for the introduction of UN peacekeepers in the Donbas – it is a mockery of the nation and the world.
p>the Yalta European strategy (Yalta European Strategy, abbreviated as YES forum) is an annual conference organized by the Victor Pinchuk Foundation.
The conference gathers the most influential politicians and businessmen of Ukraine and the world, it has been held annually since 2004.
HELP
Yalta European strategy YES: what you need to know
The aim of the conference is the development of Ukraine and its European future, as well as establishing international ties.
The founder of the Yalta European strategy, Victor Pinchuk, a prominent Ukrainian businessman and philanthropist.
Comments
comments