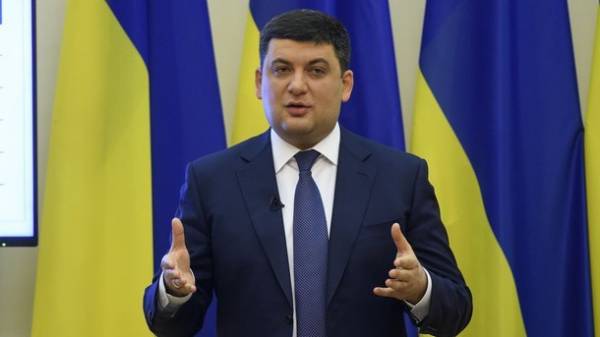 The Ukrainian government has not receded from the intention of land reform, Prime Minister Vladimir Groisman at the 14th Annual meeting of the Yalta European strategy (YES), organized by the Victor Pinchuk Foundation.
"We believe that reform of land relations are extremely important, including for economic development. We have never receded from it, we hold clarification, I want everyone in the country knew what its essence is and how it will be conducted. People should receive a clear assurance that none of the foreign citizens of the Ukrainian land can neither be bought or somehow take possession of her. This is fundamentally important," – said the Prime Minister.
In addition to land reform, the government plans to implement reforms of the pension, medical, educational spheres, as well as to intensify privatization.
"Literally next week Ukraine may see a new, equitable pension system that will ensure, in particular, and macroeconomic stabilization. We are close to a new health care system, but a few weeks ago the Parliament adopted a new education system", – said Vladimir Groisman.
Earlier Groysman announced that the Cabinet conducts verification of the the price formula for gas for the population.
Yalta European strategy (Yalta European Strategy, abbreviated as YES forum) is an annual conference organized by the Victor Pinchuk Foundation.
The conference gathers the most influential politicians and businessmen of Ukraine and the world, it has been held annually since 2004.
HELP
Yalta European strategy YES: what you need to know
The aim of the conference is the development of Ukraine and its European future, as well as establishing international ties.
The founder of the Yalta European strategy, Victor Pinchuk, a prominent Ukrainian businessman and philanthropist.
Comments
comments