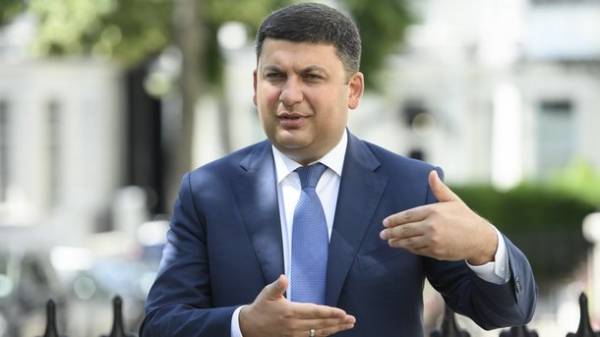 Prime Minister of Ukraine Volodymyr Groysman said that the Cabinet of Ministers of Ukraine conducts verification of the the price formula for gas for the population. He stated this at a press briefing on the sidelines of the 14th annual meeting of the Yalta European strategy "would the world be new? And what does it mean for Ukraine?" in Kiev on Saturday.
"We believe that the price of gas should be formed in accordance with the gas market and in accordance with the formula, most importantly, that this formula was fair. Now our engineering team is working to make the verification of the formula of pricing of gas," he said.
The Prime Minister said that the government is "of sufficient quality" cooperation with the International monetary Fund.
Earlier it was reported that Ukraine has 15 billion cubic meters of gas for the winter.
Yalta European strategy (Yalta European Strategy, abbreviated as YES forum) is an annual conference organized by the Victor Pinchuk Foundation.
The conference gathers the most influential politicians and businessmen of Ukraine and the world, it has been held annually since 2004.
HELP
Yalta European strategy YES: what you need to know
The aim of the conference is the development of Ukraine and its European future, as well as establishing international ties.
The founder of the Yalta European strategy, Victor Pinchuk, a prominent Ukrainian businessman and philanthropist.
Comments
comments