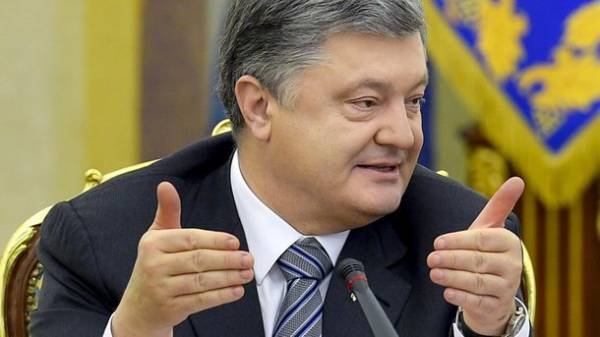 The President of Ukraine Petro Poroshenko noted the importance of a number of technical solutions that were applied in the creation and production of Ukrainian weapons. He said this during the events dedicated to the signing of the Law On "energy efficiency Fund" at the National technical University of Ukraine "KPI named after Igor Sikorsky".
The President expressed gratitude to the scientists for the development, the implementation of which takes 4-6 months.
Read also: Poroshenko gave the nod to the establishment of energy efficiency Fund
"In what area? So it was not an empty sound. A key position is now electronic warfare, radars, drones, confidential communications, system protection, information encryption. In each of these areas is a unique development of the University is already embedded in the concrete production, concrete technology," – said Poroshenko, adding that they are aimed at protecting the sovereignty of Ukraine.
He stressed that "there are unique developments that we cannot yet speak but who are at the level of best world analogues".
We will remind, the Deputy Minister of defence of Ukraine the General-the major Oleg Shevchuk said that according to certain General staff of the Armed forces of Ukraine needs, in 2017 it is planned to supply the armed forces with more than 10 thousand units of weapons and military equipment.
Comments
comments