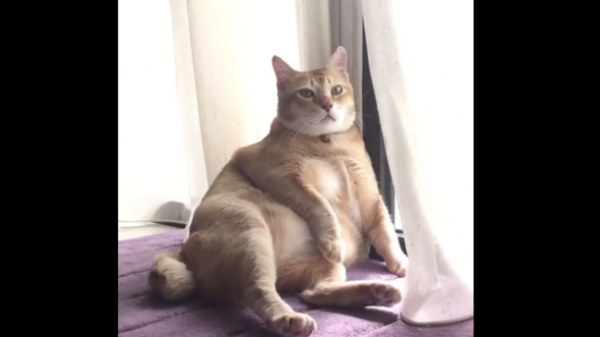 This cat is not one of those animals, which are enjoying life, playing, catching mice or expect offspring. He is well and so. Because everything you need for happiness is: house, sofa, window that pussy looks out for his master. Perhaps he should bring home even more delicious food.
Netizens laugh at ozherelem cat. Someone he reminds the chief, someone beloved wife or husband, and someone's just jealous that this is the way of life.
SEE ALSO
"People laugh at me": how female spider managed to survive and realize his dream
This video was viewed by 520 thousand people, another 18 thousand put under the video "like". And you look, what leads to the abandonment of physical activity and poor diet.
Comments
comments