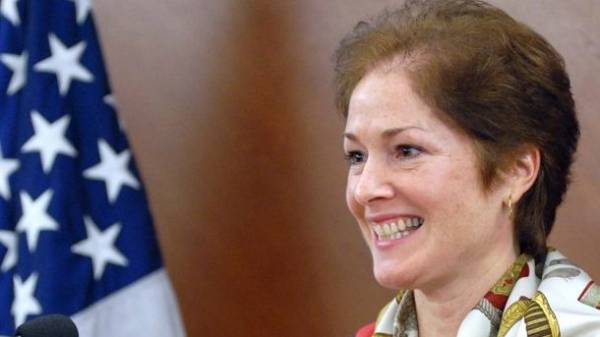 The ambassadors of the countries "the Big seven" (G7) spoke in support of the bill on pension reform in Ukraine. This was stated by Ambassador extraordinary and Plenipotentiary of USA in Ukraine, Marie Yovanovitch, the press service of the Ministry of social policy.
"We, the ambassadors of the countries "Big seven", I would like to Express our strong support for the plan of pension reform proposed by the Ukrainian government, and we urge the Parliament to adopt without delay appropriate legislation at its plenary meeting next week", – stated in the message.
In the Ukrainian Ministry noted that Jovanovic has called the bill "very good" and expressed the desire to make it as fast as possible was supported by a parliamentary majority.
In turn, Minister of social policy of Ukraine Andriy Reva thanked Jovanovic as one of the "Big seven" in support of pension reform
"We supplemented the pension reform bill a good substantial amendments, but not all changed basic elements, – said Reva. – This is, firstly, the recalculation of pensions, after which they are expected to increase to 5.6 million pensioners, and together with the indexation for the 9 million people", – said the Minister.
We will remind, until the end of September the deputies of the Verkhovna Rada promised to adopt the law on pension reformproposed by the Cabinet and adopted in the first reading on July 13. The pension reform envisages that from 1 October it must begin payments updated (increased with the increase of wages) pensions.
As you know, the government's draft pension reform does not directly increase the retirement age, but introduces requirements for the insurance period. For retirement at age 60 will need to have 25 years of experience. If you experience 15 – 25 years of retirement will be to go in 63 years, less than 15 years – 65 years. People who have no insurance experience, can apply for social assistance upon reaching the age of 63. The amount of assistance will be determined on the basis of the family income of the pensioner.
Comments
comments