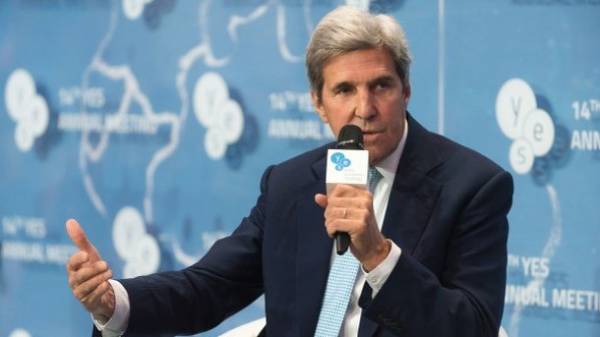 Former U.S. Secretary of state John Kerry is confident that the UN peacekeeping mission have to be located on the border of Ukraine and Russia. He said this during a speech at the annual conference of Yalta European strategy (YES) in Kiev, the press service of the forum.
"Now we need to make sure that this suggestion is not some kind of trap. It should be clear that this is a kind of border, it needs to be solid – especially when it comes to external border. We need to ensure the effectiveness of the proposed measures," the diplomat said.
SEE ALSO
Speech Poroshenko at the forum YES in Kiev: the main thesis
John Kerry added that, in his term, was disappointed with the course of the "Minsk process".
"I met Putin in Moscow and stressed that the Minsk process should move forward. But Russia is not focused on it. For weeks there was no progress", he added.
The diplomat stressed that the United States efforts to assist Ukraine in conditions of Russian aggression.
Yalta European strategy (Yalta European Strategy, abbreviated as YES forum) is an annual conference organized by the Victor Pinchuk Foundation. The conference gathers the most influential politicians and businessmen of Ukraine and the world, it has been held annually since 2004.
The aim of the conference is the development of Ukraine and its European future, as well as establishing international ties.
The founder of the Yalta European strategy, Victor Pinchuk, a prominent Ukrainian businessman and philanthropist.
Comments
comments