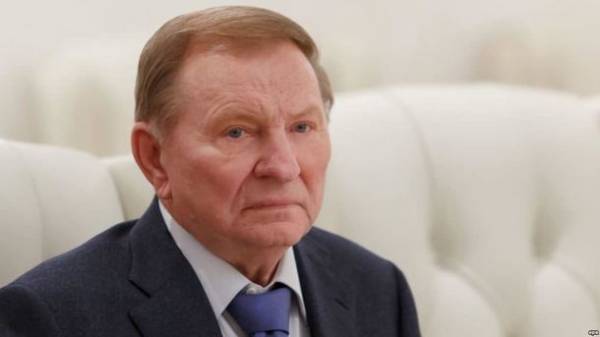 Russia's proposals for the introduction of UN peacekeepers in the Donbas – it is a mockery of the nation and the world, said the President of Ukraine (1994-2005) and the representative of Ukraine at the talks in Minsk Leonid Kuchma. He said this in comments to journalists during the meeting of Yalta European strategy, transfers "112 Ukraine".
Speaking about the possibility of conducting personal negotiations with the President of the Russian Federation Vladimir Putin on settlement of the situation in the Donbass, Kuchma stressed that it is the prerogative of the Ukrainian President Petro Poroshenko. "I think that from the first day of the beginning of the conflict we had to sit at the negotiating table with Russia. We did not go for it. Therefore we have this result," he added.
He also stressed that the introduction of Donbass peacekeepers need only be carried out after the capture of the Ukraine under the control of the entire border with Russia.
SEE ALSO
Peacekeepers in the Donbass will not help Ukraine makes a mistake – the American diplomat
As reported, President of Ukraine Petro Poroshenko believes that the peacekeepers will help to implement the road map of the Minsk agreements in the Donbass, and will also affect the termination of deliveries of weapons and military personnel from Russia to Ukraine.
Yalta European strategy (Yalta European Strategy, abbreviated as YES forum) is an annual conference organized by the Victor Pinchuk Foundation.
The conference gathers the most influential politicians and businessmen of Ukraine and the world, it has been held annually since 2004.
HELP
Yalta European strategy YES: what you need to know
The aim of the conference is the development of Ukraine and its European future, as well as establishing international ties.
The founder of the Yalta European strategy, Victor Pinchuk, a prominent Ukrainian businessman and philanthropist.
Comments
comments