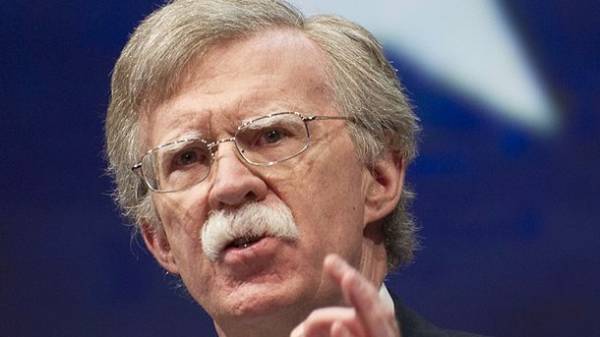 Introduction in the occupied Donbass UN peacekeeping mission is a flawed initiative from the Ukrainian side. This opinion was expressed by the former US Ambassador to the UN John Bolton, transfers "112 Ukraine"
"I don't think that there should be peacekeepers in Ukraine. This is a mistake from the point of view of Ukraine. This means that you increase the involvement of Russia in the internal Affairs of Ukraine. And Russia is a permanent member of the security Council. After the collapse of the Soviet Union, Russia has received even more international forces. Now the main debate is about how not to freeze this conflict. If you want to restore the sovereignty over the Donbas, the last thing Ukraine needs to do is to keep peacekeepers", – said the diplomat.
To resolve the conflict in the Donbass and fight against Russian aggression Ukraine, according to Bolton, should demonstrate its willingness to do so.
"Therefore, if Ukraine is ready to fight for their independence, it needs now to prepare for it, to increase military support from the United States. I believe that Ukraine should make every effort to reduce Russian pressure on her. What she is doing now is not enough, it should put much more efforts," he said.
Speaking about opportunities of the US lethal weapons, Bolton said, "I think that Ukraine needs to approach this diplomatically, I think that is the best way at the moment for Ukraine and the United States."
SEE ALSO
In Russia opened a hidden meaning concessions to Putin on Donbas
As reported, President of Ukraine Petro Poroshenko believes that the peacekeepers will help to implement the road map of the Minsk agreements in the Donbass, and will also affect the termination of deliveries of weapons and military personnel from Russia to Ukraine.
Comments
comments