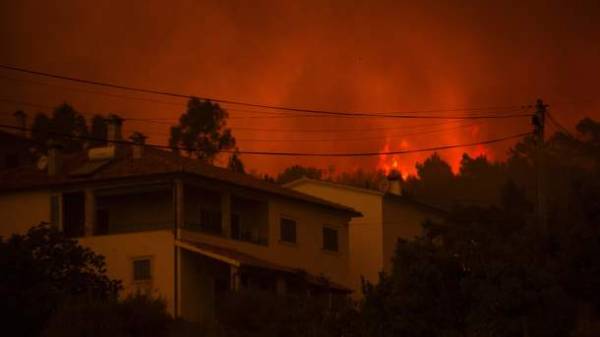 The number of casualties in a forest fire in the area of Pedrogao Grande in Portugal has risen to 61 people. It is reported by CNN, the TV channel "112 Ukraine" .
Officials are calling the event "the biggest tragedy of forest fires in recent years".
At least 54 people were injured Saturday, including eight firefighters and a child. According to the officer of operations and emergency situations with the National office for assistance in Lisbon, Paulo Santos, four firefighters was in critical condition.
The government declared three days of mourning.
The head of the judicial police of Portugal, told reporters that the fire occurred due to natural causes because of the intense heat.
Earlier it was reported that in the Central region of Portugal during a forest fire killed at least 19 people, most of them in their cars. State Secretary of internal Affairs Jorge Gomez told the press that 16 people were killed in their cars when trying to leave the disaster zone in Pedrogao Grande, three people died from smoke inhalation. Later it became known about the 43 dead and 57.
Comments
comments