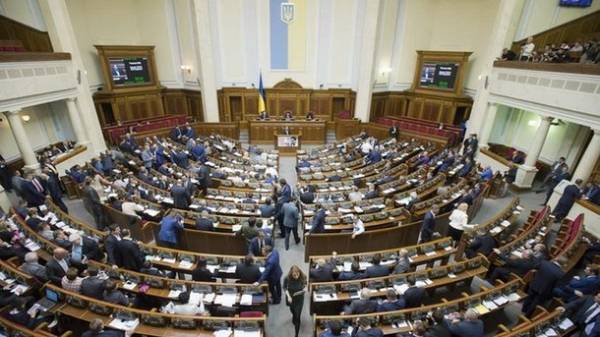 The Verkhovna Rada of the eighth convocation has set a record among all convocations in the number of registered bills, which in the current Parliament, there are already more than 10 thousand. It is reported by the Committee of voters of Ukraine (CVU), reports LigaBusinessInform.
"As of September 13, BP was 10 038 bills, of which 5.6 thousand draft laws and 4,2 thousand – decisions", – stated in the message.
KIA noted that in the Parliament of the seventh convocation during the work it was 7,4 thousand bills of the sixth convocation (for the first three years) and 8.1 thousand, the fifth – 3,3 thousand, the fourth (for the first three years) 7.6 thousand
SEE ALSO
Groisman wants to budget for 2018 was "absolutely understandable for Ukrainians"
From 10 thousand bills in the current Parliament 9097 filed the MPs, another 806 were initiated by the government and 135 – President.
As the head of the CVU Alexey Purse, Rada of the eighth convocation broke "absurd record of lawmaking".
SEE ALSO
In the Parliament decided to speed up the process of appointment of head of the NBU
"The problem is that the absolute majority of these documents there is no chance to be accepted. According to statistics, the laws are only 12% of legislative initiatives, others – gathering dust in the VR", – said the head of CVU.
According to Koshel, each document, "even the most meaningless", requires the estimation of relevant departments and parliamentary committees, which significantly complicates the work of the legislature.
Comments
comments