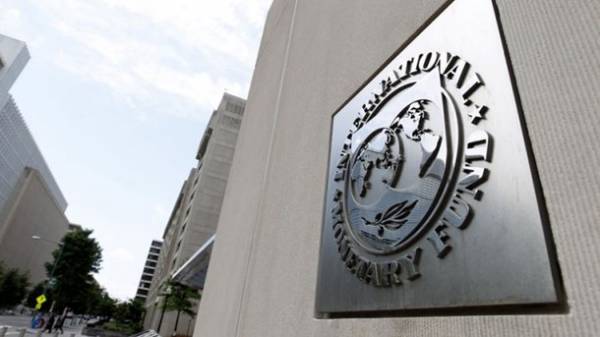 The national Bank of Ukraine (NBU) expects that Ukraine will receive $ 2 billion tranche from the International monetary Fund (IMF). This was stated by Deputy Chairman of the National Bank of Ukraine Oleg Churiy.
Conditions for tranche Cure called the adoption of the pension reform, privatization and anti-corruption steps.
"Getting a tranche is possible in case of implementation by Ukraine of all obligations which it has undertaken. These conditions all: pension reform, privatization, anti-corruption initiatives. Subject to the fulfillment of these conditions, Ukraine has all chances to get to the end of this year, $ 2 billion, which today are in the forecast," said Curi.
"Today we yet do not know the exact date [of the work of the IMF mission in Ukraine], but we are expecting a visit," added CORI.
SEE ALSO
The Deputy head of the IMF has promised Ukraine a "bright future"
As noted CORI, the forecast of the national Bank to receive funds from the IMF has not changed since the beginning of the year. "We had planned this year to $ 3 billion. One billion we already have, expect two more. How much does it trenches, it doesn't matter. It is important for us to receive this money, who will join the reserves, not the number of tranches," said Curi.
According to the Deputy head of the NBU, Ukraine's cooperation with the IMF will improve the situation with inflation and to replenish international reserves of Ukraine, which now amount to more than $ 18 billion.
Until the end of the year, the NBU plans to increase reserves to 20 billion dollars, including, by tranche, the IMF and money from the European Commission.
We will remind as reported earlier, Deputy head of the NBU Ekaterina Rozhkova, the IMF mission expected to arrive in Kyiv in the second half of September. The Deputy Director of the IMF David Lipton was in Kiev on an official visit on September 12-14.
The IMF approved a four-year program of crediting Ukraine's economy EFF 17.5 billion. in March of 2015. In this programme, our country has received from Fund of four loan tranches in the total amount of 8.7 billion dollars. Thus, Ukraine for the first time in the history of cooperation with the Fund came to obtain the fourth tranche.
Comments
comments