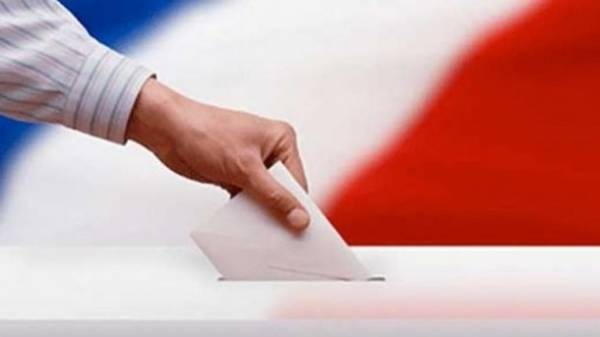 The vote in the first round of elections to the National Assembly – the lower house of the Parliament of the Republic began on Sunday in France. At 08:00 local time, polling stations were opened in the European part of the country voting in the overseas territories were held on Saturday.
In total, according to the French interior Ministry, the country will run 67 thousand polling stations. The struggle for an exit in the second round are 7 877 candidates representing different parties and electoral blocks.
As you know, parliamentary elections in France are held in two rounds under majoritarian system. The country is divided into 577 constituencies – precisely the number of seats. In each of the districts the representatives of the parties are fighting for the sympathies of local voters. The winner is the candidate who receives a simple majority of votes.
In total, the voter lists was about 47 million of the French. However, the real interest of voters in this parliamentary campaign can be quite low. According to forecasts, the total turnout in danger of becoming a record low in the history of the Fifth Republic.
The first round of elections to the lower house of the French Parliament will be held under the state of emergency that was imposed in the country after the terrorist attacks in 2015. In addition, the French will drop the ballots in the ballot boxes, eight days after the terrorist attacks in London which killed eight people, including three citizens of France.
According to the interior Ministry, with the goal of providing security for the election period provided more than 50 thousand policemen and gendarmes. In addition, patrols will be involved in the military operation "Sentinel".
The measures envisaged at the time of voting at the elections to the National Assembly, similar to those that were adopted at the presidential elections in April and may, said the interior Ministry. At the entrances to the polling stations will be on duty law enforcement officers and private security firms. They inspect all incoming with the help of metal detectors.
The first preliminary election results will be announced at 20:00 immediately after closing of the last polling stations in the largest cities of the country. Until that time, the publication of the data about the voting in France is prohibited by law.
Comments
comments