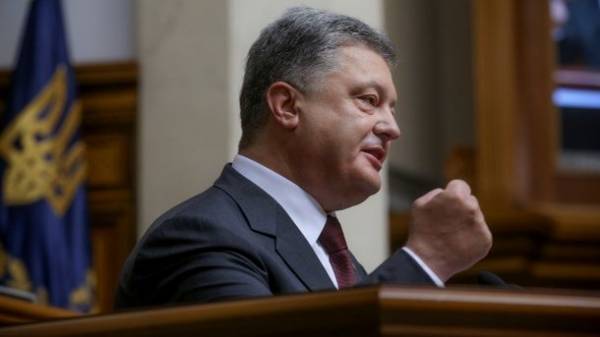 President of Ukraine Petro Poroshenko said that he expects the adoption of the judicial reform next week. He said this during a meeting with representatives of domestic and foreign business community in Kiev, the press service of the head of state.
The President clearly gave to understand that postponing judicial reform is unacceptable.
"So it seemed that we wear rose-colored glasses and not seeing the problems which business faces every day. We are not going to tolerate unjust court where business and citizens can't find truth and justice. And this is why I do not agree to any scenario that will delay the introduction of judicial reform," – said Poroshenko.
SEE ALSO
U.S. Ambassador to Ukraine: Our main concern is the reform of justice
The head of state appealed to entrepreneurs to support the need for the acceleration of judicial reform. In particular, he urged to participate in the work of the Public Council of virtue, to prevent the reincarnation of judges, representatives of business, known on the negative side.
"We're partners. We're on the same side of the barricades. Emphasize that this is our common battle," he said.
As previously stated the head of the Supreme court of Ukraine Yaroslav Romaniuk, the judicial system of Ukraine are 60% full.
Comments
comments