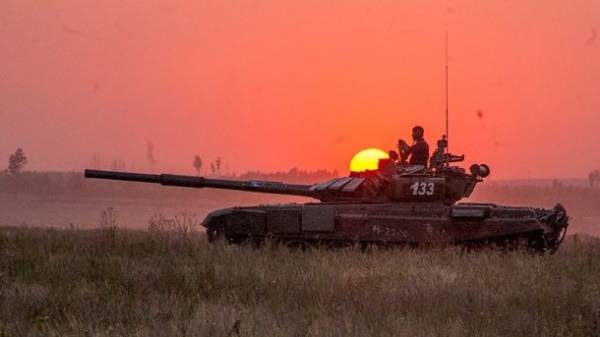 The Russian Federation uses in Ukraine the latest technology. This was stated by Ambassador of Ukraine to the United States Valeriy Chaly during a live interview in the program "Your Freedom", reports UNIAN.
He explained why Ukraine needs from the Americans a lethal weapon.
"Russia continues to use the most modern technology experiences in our territory, in fact. Brings to our borders new weapons and types of weapons. So natural such a request (providing lethal weapons to Ukraine – ed.) who found support in Congress," said Chaly, commenting on the issue of granting Ukraine lethal weapons.
SEE ALSO
What to expect from Poroshenko's visit to the USA: from lethal weapons to peacekeepers in the Donbass
He considers that Russia must continue to push, to force to leave Ukraine.
"We need to put the squeeze on those who violate the rules who made the aggressive step. Russia, as you know it will not voluntarily withdraw the troops. No, only under pressure," the Ambassador said.
As told recently by the Deputy Minister of the temporarily occupied territories and internally displaced persons Yury Grymchak, Russia is slowly winding down its military presence in the Donbas, bringing out the most valuable weapons.
Comments
comments