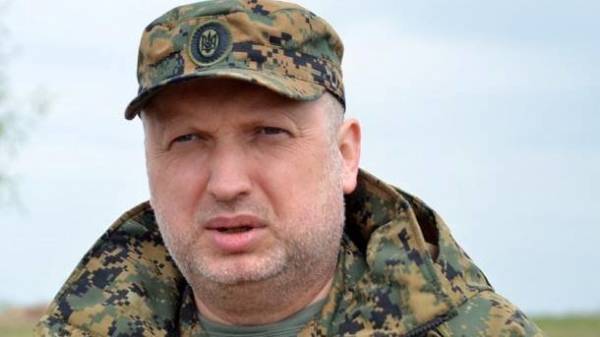 Today held successful tests of the drone impact. This was stated by Secretary of national security Council and defense of Ukraine Oleksandr Turchynov after the completion of the tests Goncharovsky in the Chernihiv region, the press service of the Ministry.
According to him, one of the tasks, which puts the national security Council and defense of Ukraine to the domestic military-industrial complex "producing high – quality unmanned aircraft for combat use".
"Reconnaissance-strike complex "Sokol", on which we have tested, consists of one reconnaissance and three drums of war machines, so he is able to find and accurately hit the target using, depending on the task, ammunition high-explosive, fragmentation-high explosive and thermobaric action," – said Turchinov.
Secretary of the NSDC of Ukraine reported that the drone is "a product of the successful cooperation of Ukrainian enterprises announcement of annual with Polish partners."
SEE ALSO
Turchynov announced the priorities of the defense budget-2018
"The tests were successful and demonstrated the effectiveness of these unmanned systems. The next step is to put them into service and use effectively in combat," he said.
Secretary of the NSDC of Ukraine after the meeting with Industrialists and the military announced that soon will be presented new models of shock UAV "a much greater range of use and powerful fighting characteristics."
Earlier it was reported Ukrainian volunteers took to the skies a unique UAV called "Margarita".
Comments
comments