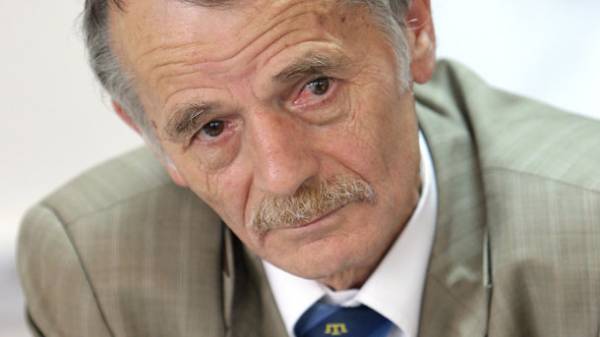 The liberation of the Crimea is affected from some factors, but sooner or later it will happen. Told about it in interview to the Crimea.The realities of the leader of the Crimean Tatar people, MP Mustafa Cemil.
In his opinion, the main driving force in the liberation of the Peninsula is the international community.
"The fact that Crimea will be returned, there is no doubt – a question of time. It depends on many factors. First and foremost, from the greater international community. One of its forms is the imposition of tough sanctions on the aggressor. Because aggression against neighboring countries and the seizure of part of its territory is a big threat to the world. If awareness of the dangers faced by the world, will come to statesmen of all countries in the world, of course, the day of liberation is much closer", – Dzhemilev told.
In his opinion, some of the factors alienate the liberation of the Crimea. For example, according to him, there are countries dependent on Russian energy, some of the modes are kept only with the help of Russia.
"Name some certain period of time, probably no one can, especially because Russia is such an unexpected country. So it (the liberation of Crimea – ed.) may occur tonight, maybe in a week, and maybe God knows when. Russia is a huge country, and probably she still has some resource to survive (in the sanctions regime – ed.). Ultimately, the occupied territories will be liberated. In this we have no doubt," – said Dzhemilev.
The wound Dzhemilev told, how can Russia bring to collapse. In his opinion, the West can force Russia to collapse, if you stop to buy gas and oil, which is the main source of income of Russians.
Comments
comments