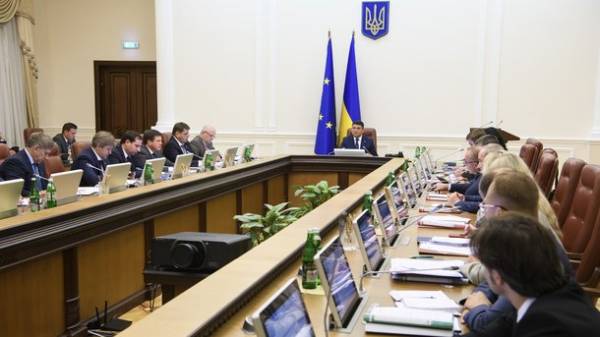 The Cabinet of Ministers of Ukraine adopted a resolution, which introduces changes to some legislative acts of Ukraine to harmonize them with the law "On standardization", which the Verkhovna Rada adopted in February 2016. This law, in particular, establishes the voluntary use of national standards and cancel of industry standardization.
Now, according to the decision of the Cabinet, of legislation should be excluded provisions:
the mandatory use of national standards;
coordination of projects of national standards with government agencies;
legal regulation of relations connected with the development of standards and technical regulations of enterprises, institutions and organizations;
supervision of compliance with standards and penalties for non-compliance with standards.
"Voluntary application of standards meets the requirements of the Agreement on technical barriers to trade world trade, as well as the European principles of standardization. In European practice to refer to specific standards in the legislation, in particular in EU directives, are isolated cases. The resolution … to ensure that the national standardization system in line with international and European norms and rules", – noted in the Ministry of economic development of Ukraine.
So, now in Ukraine can be used not only national standards but also international. Under the new law "On standardization" of national and international standards in Ukraine, are recognized equivalent.
We will remind, guided by the same principle, the Cabinet in 2015 canceled 13 thousand Standards. Instead of state standards in the government suggest to the manufacturers to use the European technical regulation.
Comments
comments