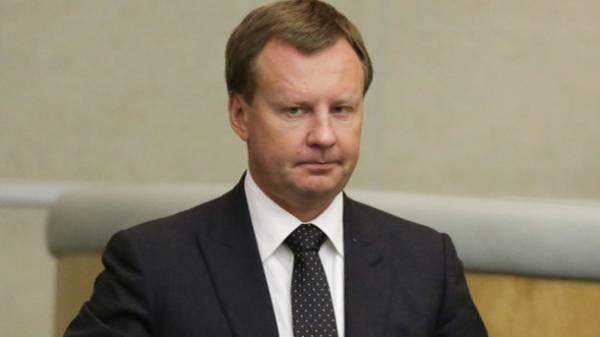 Before the murder of the Russian politician Denis Voronenkov, the killer Paul Parsow arrived in Donetsk, which was one of the reasons to consider that in this case are Russian special services. In an interview with German newspaper Bild, said Prosecutor General Yury Lutsenko, reports 112.ua.
He noted that soldiers of Ukrainian national guard were forbidden located on the occupied territory of Donbass, which had previously been the killer.
"The killer chased the victim more than a kilometer, and then was shot…he Previously served in the National guard, Ministry of internal Affairs of Ukraine. On March 6, the killer was on the temporarily occupied territory in Donetsk. It gave the President and me reason to suspect Russia. The national guardsmen, including former, it is forbidden to stay in the area," – said Lutsenko.
According to Lutsenko, the police searched the apartment where the assassin was staying with two other people. But, said that, in the interests of an investigation, can not tell the details.
We will remind, Boronenkov, was killed March 23 of this year after the attack in the center of Kiev. He was a witness in the case against fugitive ex-President Viktor Yanukovych.
It was reported that the killer Boronenkov was arrested as a result of injuries after a shooting. However, several hours later he died in hospital from his injuries.
First, it turned out that he is a citizen of Ukraine then the media has emerged that his name was Paul Parsow. The interior Ministry and the SBU confirmed that the assailant is a native of Sevastopol Paul Parsow. According to the Unified register of judicial decisions, the man declared wanted in 2011 for a fictitious entrepreneurship and fraud.
The people's Deputy Anton Gerashchenko said that Parsow in early 2015 on foot crossed the Ukrainian border with Belarus, and from there went to Russia, where she studied at the school of saboteurs. According to Gerashchenko, after preparation Parsow was abandoned in the Ukraine, where he joined the National guard.
Comments
comments