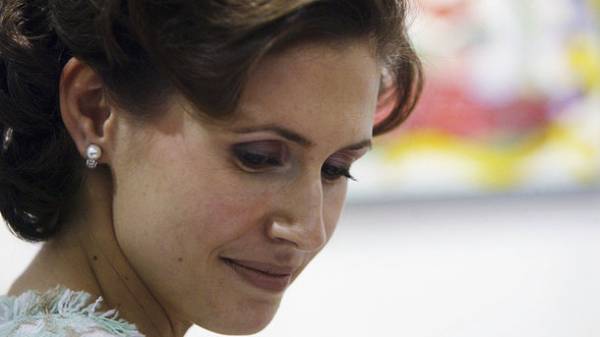 Deputies of the British Parliament propose to revoke the citizenship of ASMA Assad, the British-born wife of the Syrian President, reports the telegraph.co.uk.
Representatives of the party of Liberal Democrats plan to send a letter to the immigration in the UK in charge of naturalization and deprivation of citizenship.
This measure may be introduced in accordance with the British nationality Act, if the UK authorities consider that such a move will "contribute to the public good". The liberal Democrats believe that because ASMA Assad has a dual Syrian-British nationality, revocation of her citizenship of UK will not be illegal.
See also: In Syria undermined the personal bodyguard of the wife of Bashar al-Assad
ASMA Assad is accused of involvement in a propaganda campaign to support official Damascus, which London considered to be involved in carrying out the chemical attack in Idlib and "other crimes against humanity."
ASMA Assad, who worked in the field of investment banking, married Bashar Assad in 2000. She was born in London into a family of wealthy immigrants from Syria. ASMA Assad was educated at a prestigious private school for girls and Queen's College, from which he graduated with a degree in computer science in 1996.
She has at least three official account in social networks under his name that are used in order to protect the Syrian regime and to attack the West.
ASMA al-Assad came under European Union sanctions because of which she was forbidden to travel to EU countries, except UK.
Comments
comments