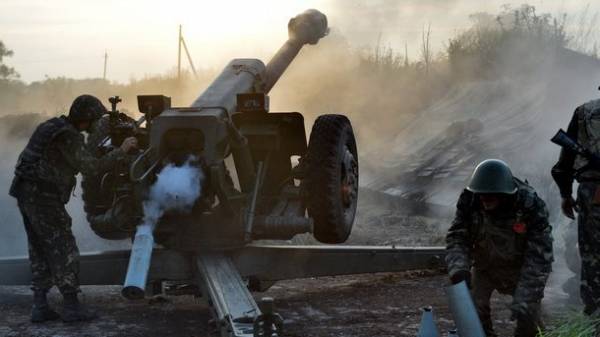 The failure of the Russian "school of the armistice" in Donbass is a specific goal of the Kremlin to destabilize the situation in Ukraine and strengthening control of the Russian Federation in the East of Ukraine. This opinion was expressed in an interview with "Today," the coordinator of group "Information resistance" Konstantin Mashovets.
According to him, one of the main goals of Russia is accusing Ukraine of disrupting the Minsk agreements.
"Second, to give a trump "fifth column" in Ukraine for the charges of government inaction and pandering to the enemy. But now it's harder, as Kurt Volker (special representative of the US State Department on Ukraine – ed.) are actively involved in the negotiation process, it became clear that if you do not start to run the Minsk agreement, and especially the package of security that includes not only removal of equipment and weapons, but also the cessation of shooting, then anger will be the Americans," said machovec.
SEE ALSO
Putin agreed to the terms of Merkel Donbass – Seibert
He also believes that Russia is trying to legitimize the militants in the Donbas.
"Third: to legalize their "clients" in ORDO. Not casually Putin said it is necessary to negotiate with them about the ceasefire. An attempt to legalize all these comrades as a party to the conflict. Although it is clear that Zakharchenko and Carpentry is trained by the Moscow public," – said the military expert.
More information about the plans of Russia in Donbass in an interview with Konstantin Mashovets.
Comments
comments