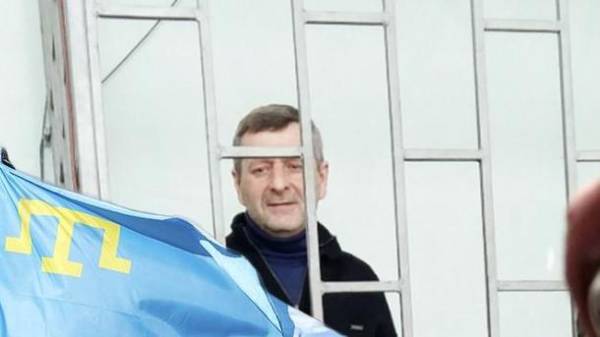 In the Council of Europe condemned the decision by the Kremlin-controlled Supreme court of the Crimea, according to which he was sentenced to 8 years imprisonment Crimean Tatar Ahtem Chiygoz. This is stated in the statement of the Commissioner of the Council of Europe, the TV channel "112 Ukraine".
According to him, the verdict of the Deputy head of the Majlis is contrary to Russia's obligations under the European Convention on human rights.
SEE ALSO
Ukraine will raise in the Council of Europe the issue of political prisoners in the Crimea and Russia
"Today's decision in respect of Akhtem chigusa, Deputy Chairman of the Mejlis of the Crimean Tatars by the Russian court in the Crimea, is difficult to combine with Russia's obligations under the European Convention on human rights," writes the Commissioner.
He noted that under the Convention, "no one may be held guilty of any criminal offence in connection with any act or omission that was not a criminal offence under national or international law at the time when it was committed".
SEE ALSO
Amnesty International demands the immediate release Chiygoza
The Commissioner stressed that after the closure of the Majlis, which had negative consequences, the sentence Chilgoza is another blow to the difficult situation of the Crimean Tatars in the Crimea.
We will remind that on Monday, September 11, the Kremlin-controlled Supreme court annexed Crimea sentenced the Deputy Chairman of the Majlis of the Crimean Tatar people Akhtem chigusa to 8 years of imprisonment. This decision has been condemned by President Petro Poroshenko and the Ukrainian foreign Ministry. It is also expected that the sentence Chilgoza will be appealed to the ECHR.
Comments
comments