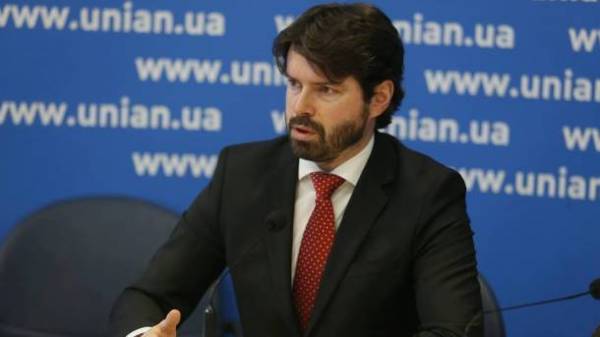 With a dedicated International monetary Fund tranche 1 billion, Ukraine will be easier to service the debt to $ 12.5 billion, to be paid within three years. This was stated in comments to the TV channel NewsOne economist Andrew Novak.
In his opinion, the debt is in the billions of dollars is not critical for Ukraine
"In the next three years we have to pay 12.5 billion dollars. In principle, it is not such a critical amount that it was for the Ukrainian budget is overly burdensome. But that billion, which was granted, as the next tranche, we need to get will facilitate our debt burden," – said Novak.
Read also: Poroshenko told the date of receipt by Ukraine 600 million euros from the EU
He also believes that after receiving a tranche from the IMF, there are no barriers to 600 million euros from the European Commission.
"These things are interrelated. Tranche from the European Commission is due after the next tranche from the IMF. That is a billion dollars from the IMF, we have already received, now has no obstacles in order to obtain another 600 million euros from the European Commission", – said Novak.
We will remind, yesterday, on 3 April, the IMF Executive Board completed the third review of the economic program of Ukraine in the framework of the extended financing facility (EFF) that allows you to give Ukraine about 1 billion dollars.
In turn, the National Bank of Ukraine is satisfied with the decision of the Board of Directors of the Fund on the allocation of one billion dollars. "This is a real vote of confidence from the international financial community," – said the head of the NBU Valeria Gontareva.
Also commented on the release of tranches of the President of Ukraine Petro Poroshenko. He noted that for the first time in the history of cooperation with the IMF, Ukraine has received the fourth tranche of the same program.
Comments
comments