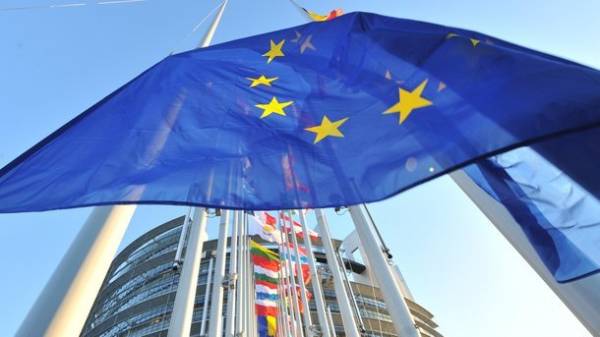 In the European Union state that does not recognize any so-called elections in the illegally annexed Sevastopol, nor elected them "Governor".
This is stated in the statement of the representative of the External diplomatic service of the EU issued on Monday in Brussels.
"The European Union does not recognize illegal annexation of Crimea and Sevastopol by the Russian Federation and, therefore, does not recognize the elections in the Crimean Peninsula. Anyone who is elected in the Crimean Peninsula, which would argue that "represent" Sevastopol and the Crimea will not be recognized as representative of areas that are Ukrainian," – said in a statement.
SEE ALSO
Ukraine has accused Russia of organizing the elections in Crimea
The speaker stressed that the European Union is, as before, "adamant in its support for the territorial integrity and sovereignty of Ukraine".
There is also a ban on the activities of the Mejlis of the Crimean and the persecution of its leaders regarded as a "serious and unacceptable violation" of their rights.
"Today the so-called "Supreme court" of Simferopol sentenced the Deputy Chairman of the Majlis of Akhtem chigusa to eight years in prison for "organizing mass riots" in February 2014. The European Union has consistently observed the case of Mr. Chiygoza and insisted on his release. The call we repeat today," – said in a communiqué issued in Brussels.
"We hope for a speedy dismissal of the charges against another Vice-Chairman of the Majlis Mr. Ilmi Umerov and reaffirm our long-standing position that all illegally detained in the Crimean Peninsula and the Russian Federation citizens of Ukraine must be released immediately", – said the representative of the EMU.
As you know, on 10 September in Russia held regional and local elections. Elections were also held in Sevastopol.
The Ministry of foreign Affairs of Ukraine expressed strong protest to the Russian Federation in connection with the illegal elections of so-called "Governor" of the occupied city Sevastopol.
Comments
comments