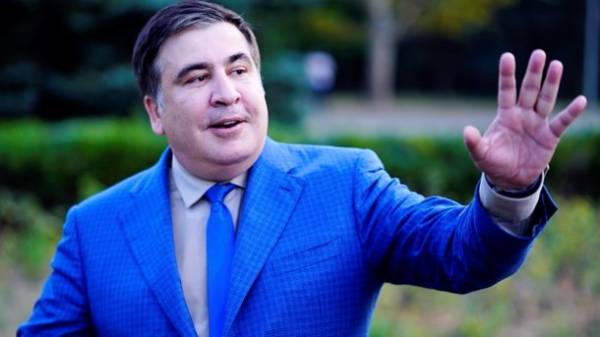 The ex-Governor of the Odessa region, Mikheil Saakashvili, some Ukrainian politicians will try to use to destabilize society. About it on air of TV channel "Direct" said the Deputy Minister of the occupied territories Georgy Tuka.
"Now, Mikheil Saakashvili, will make the leader of the nation. I don't know who you are, I'm quite exactly apply to the political activities of Michael, and from my point of view, it is not the kind of person who can take on the role of leader of the nation… Around this environment, SBU, Tymoshenko – these people, they will like a battering RAM, punching, inciting the society. Need Ukraine? I am convinced that there is," said Tuck.
SEE ALSO
How could stop Saakashvili: Poroshenko pointed out the error of the guards
As you know, September 10, at about 20:00 Saakashvili still managed to break into the territory of Ukraine, using the help of several hundred activists. The crowd, whose ranks were including people's deputies of Ukraine, broke through the ranks of guards at the checkpoint "shehyni" and had a policy in Ukraine.
In the course of events at "shehyni" injured 16 security officials. Police have opened a criminal case on the fact of breaking the boundaries of Saakashvili 332 under article "Illegal transportation of persons through the state border of Ukraine". Article provides imprisonment for the term from three till seven years.
Comments
comments