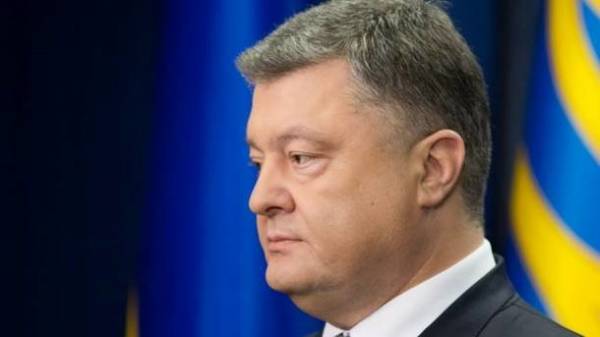 The President of Ukraine Petro Poroshenko counts on the support of Ukraine's initiative on the introduction of UN peacekeepers in the Donbass at the meeting of the UN Security Council.
"We will raise the issue regarding the "blue helmet" peacekeepers, which should ensure compliance by the Russian Federation of the commitments in Minsk, but in the first place, in simple language, – must ensure peace on the Ukrainian land and political-diplomatic means the liberation of the occupied territories by the Russians… I hope that today the initiative of Ukraine regarding peacekeepers found the support of all" – said Poroshenko during a visit to training team of Ukraine for participation in international sports competitions "Games unsubdued" (Invictus Games) on Tuesday in Kiev.
SEE ALSO
Will Russia promote its "peacekeepers" to Donbas: Putin said
Recall, September 5, the Russian President put forward the initiative on the deployment of peacekeepers in the Donbas. However, one of its main conditions was the placement of the UN peacekeeping mission on the demarcation line.
At the same time, Ukraine's permanent representative to the UN Volodymyr Yelchenko said that the UN peacekeeping mission in the case of the introduction in the Donbass should be located on the Russian-Ukrainian border and the participation of representatives of Russia excluded.
Comments
comments