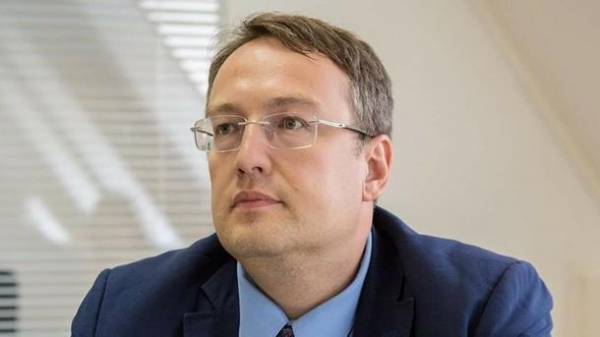 The reason for the decision on deprivation of Mikhail Saakashvili Ukrainian citizenship was hiding them with citizenship facts provided by the Prosecutor General of Georgia recently, said the Minister of internal Affairs of Ukraine, people's Deputy of the faction "people's front" Anton Gerashchenko.
See also: Saakashvili has shared plans for the future: I Will sit in Kiev without citizenship
"Recently, the General Prosecutor's office of Georgia gave the Ukrainian side the facts that were not known to her at the time of adoption of the decision on the presentation of Mikhail Saakashvili Ukrainian citizenship and that Saakashvili was intentionally concealed. The decision to cancel the status of a citizen is accepted in the case that a person wishing to obtain citizenship of Ukraine, has provided deliberately false information, lied, submitted false documents or concealed an important fact from his biography," wrote Gerashchenko on his page on the social network Facebook on Wednesday.
He noted that Saakashvili really deprived of the status of citizen of Ukraine and this is done in strict accordance with article 21 of the law of Ukraine "On citizenship".
See also: Georgia clarified the situation surrounding requests for the extradition of Saakashvili
"I think the error status of a citizen of Ukraine Mikhail Saakashvili. Despite great hopes, which are assigned to it by thousands of Ukrainians, he failed to meet expectations… Today this error has been corrected. Now Mikhail Saakashvili has a chance to try to realize themselves in the Netherlands or in the USA", – wrote Gerashchenko.
We will remind, today, on July 26, the people's Deputy of Ukraine Igor Mosiychuk, citing unnamed sources reported that ex-the Governor of Odessa region Mikheil Saakashvili lost his Ukrainian citizenship.
In turn, the press service of Mikheil Saakashvili did not confirm information about the deprivation of Ukrainian citizenship, reports "Ukrainian truth".
Earlier the head a press-services of the State migration service Sergei Gunko said that it doesn't acknowledge the deprivation of Mikheil Saakashvili Ukrainian citizenship, passed to UNIAN.
Comments
comments