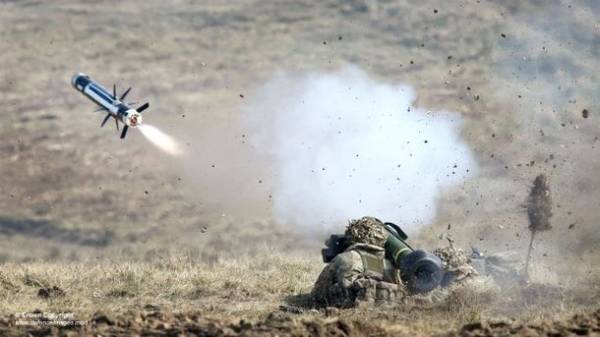 Americans do not want to give Ukraine lethal weapons, because they do not trust Ukrainian authorities, however, agree that to help Kyiv in opposition to the Russian aggression is necessary. In an interview with gazeta.ua told American expert Jason Smart.
According to him, the US will continue to support Ukraine in the military sphere, so as successfully to resist Russia.
"Will help in the military sphere, because they understand what war is. If Ukraine loses, it will be a disaster for the United States and Europe. All the American and Europeans understand that we must help Ukraine. It is in our interest," said Smart.
Will not give. Because of the corruption. How do we know that it is not stolen and will not sell to terrorists? Do not trust the Ukrainians.
As previously told U.S. General Timothy ray, war in Ukraine against Russia went in favor of NATO. According to him, the Russian aggression against Ukraine has United the Alliance and forced the member countries of the military block to take up the strengthening of the defense potential.
In turn, the Minister of defence Stepan Poltorak noted that Ukraine covers Europe from the million-strong Russian army and it needed the support of the West in this. The Minister said that NATO countries were not ready for Russian aggression.
Comments
comments