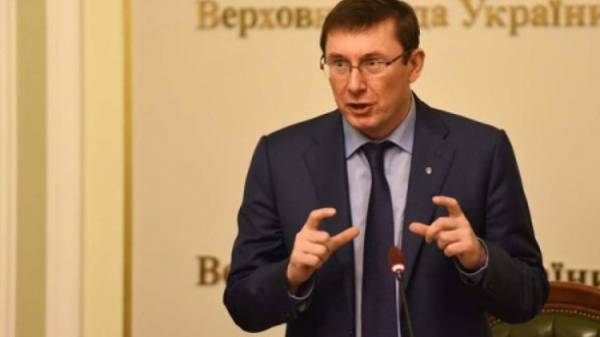 The Prosecutor General of Ukraine Yuriy Lutsenko has announced a new criminal proceedings against deputies of the Verkhovna Rada of Ukraine this fall.
"We will go to the Verkhovna Rada in order to prosecute some members of Parliament who actually used his position for personal interests. This fall we also will do it. According to my feeling this will involve a certain number of deputies. How many – I will not say who it is – even more" – said the Prosecutor General.
SEE ALSO
Lutsenko introduced online counter corruption in Ukraine
In this Lutsenko noted that the GPU is also "actively talking" during interrogations with the current members of the government and heads of regional administrations.
Earlier in the Prosecutor General's office reported that from the beginning of 2017 returned to the state of 44.8 billion hryvnia.
Comments
comments