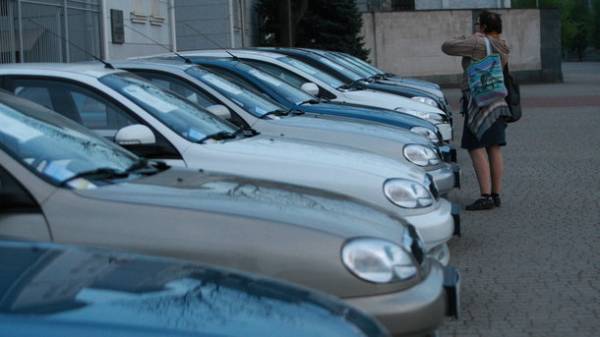 In August 2017, the Ukrainians have purchased and registered a 6.6 thousand new cars. As a result, the demand for cars in the last month of summer compared with last year increased by 17%, according to the Association "Ukrautoprom".
With such a measure in August and became the most "fruitful" month of the summer season, leaving the palm June, when it was sold almost 6.9 thousand cars. But relative to the previous month market activity rose by almost 3%.
Just this past summer, its first rooms got almost 20 thousand new passenger cars, or a quarter more than the year before.
The largest share at the August market has taken the Toyota, which was purchased 870 PCs the result of a year ago, Toyota has improved by 28%. The second most popular brand in Ukraine last month was the French Renault, to its credit 709 registrations of new cars, plus the same 28% by August 2016. Volkswagen has confidently occupied the third position with a score of 524 cars sold (+27%).
SEE ALSO
Taxi cars in Ukraine will transfer to yellow numbers
In fourth place KIA – 435 cars (+8%), and fifth with sales of 398 new machinery and increase of 73% – the Czech brand Skoda. Also in the top ten most popular brands of the month were: Nissan – 376 PCs (+45%), Hyundai – 311 units (+8%), Ford – 246 pieces (-42%), Mazda – 243. (-1%) and BMW – 236 PCs. (+29%).
Bestseller of the August new car market was the KIA Sportage, which chose the 275 buyers.
Comments
comments