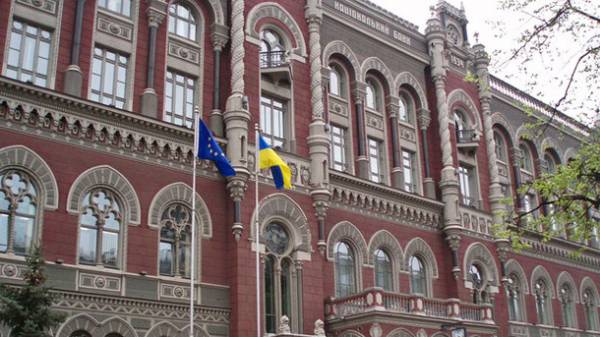 In the Parliament registered the bill No. 7101 on amendments to some legislative acts concerning the specification of the time of appointment and dismissal of the head of the National Bank of Ukraine (NBU). This was announced by the initiator of this document, the head of the Verkhovna Rada Committee on financial policy and banking Serhii Rybalka, reports finclub.net.
"We in no case do not limit the Constitutional rights of the President to submit candidates for the position of head of the NBU. But I want to clearly define the timeframe for the introduction in Parliament of this presentation. In particular, in the document we specify that the 15 day period the President has to consider and take action on the submitted application of the NBU Governor to resign," – said Fishing.
According to the head of the Committee, the bill provided that in case of failure by the President of the new candidates within 30 days, as foreseen by the law on the NBU, the Parliament recommends to the head of the state the Chairman of the NBU.
We will remind, the President's representative in Parliament Iryna Lutsenko said that Petro Poroshenko will make a new candidacy of the Chairman of the national Bank to the Verkhovna Rada until the end of September.
As you know, may 10th was the last working day of Valeria Gontareva as head of the NBU – she went to a long vacation, until it will dismiss the Supreme Rada. According to the Constitution, the head of the NBU is appointed by the Verkhovna Rada on representation of the President for a period of 7 years. Gontareva holds the position of head of the NBU almost 3 years.
At the moment duties of the head of the national Bank takes the Deputy Gontareva Yakov Smoliy.
Gontareva has previously stated that he had discussed possible candidates for the post of head of the NBU Poroshenko in January, but the names are not called.
Thus the public Board of the national Bank Council recommended that Poroshenko three candidates for the position of head of the NBU:
the Chairman of the Public Board of the NBU Council Stanislav Arzhevitin;
sglavo Supreme expert Council of the Board of the NBU Anatoliy Goulet;
the Chairman of the NBU Council Bohdan Danylyshyn.
Comments
comments