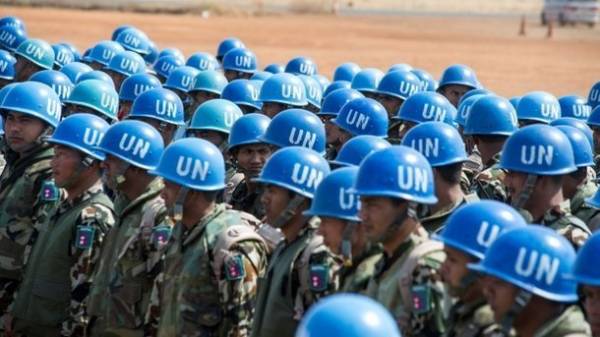 The number of the UN peacekeeping mission in the Donbas should be 40-60 thousand people to cover the entire area of the conflict. Comments about this UNN said the Deputy Minister of the temporarily occupied territories and internally displaced persons of Ukraine Georgy Tuka.
He noted that this amount is necessary to cover all the uncontrolled territory of Donbass.
"If you take a sample of the peacekeeping operation conducted in the Balkans, and compare with the area of those countries and an area of uncontrolled territories in Donbas, according to our estimates, the number of peacekeepers is expected to reach 40 to 60 thousand people. Because you need to keep in mind that peacekeepers should ensure peace across uncontrolled territory, not just along the border, or along the boundary line, as proposed by Russia," said Tuck.
SEE ALSO
When peacekeepers appear in the Donbas: klympush-Tsintsadze told
The official pointed to the mandatory condition among peacekeepers should not be representatives of Russia and her allied States.
"No way there should not be representatives of Russia, and also countries which are satellites of the Russian Federation, such as Armenia, Kazakhstan and others. Based on the fact that usually such actions, they require considerable resources and security of peacekeepers is at the proper level, then I think the problems with shortcomings is not willing to. Recently very active in this direction by representatives of a country like Bangladesh," said Tuck.
As told earlier Fat, in the occupied territories of Donbass go panic among militants because of the possible deployment of the UN peacekeeping mission.
Comments
comments