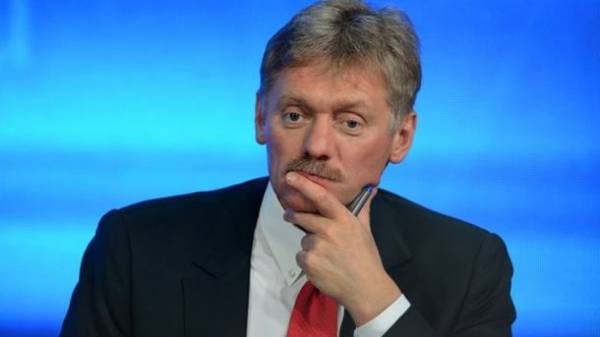 The decision to discuss the "Norman format" proposals of the President of Russia Vladimir Putin regarding the peacekeeping mission is still pending. This was stated press Secretary of the President Dmitry Peskov.
"While any decision on this point. As only authorized experts, such an agreement is reached, of course, the dialogue will continue. While the exact outline is not" – said Peskov.
SEE ALSO
Peacekeepers in the Donbas: why Russia started talking about "blue helmets" in the East
However, he noted that the final meeting of assistants to heads of state "channel format" is not selected, although they are in constant contact.
As reported, on 22 August the President of Ukraine Petro Poroshenko said that he intends in September to present at the UN General Assembly the idea of a United Nations peacekeeping mission in the Donbas.
On 5 September, Putin said they agreed to the deployment of UN peacekeepers only on the demarcation line in the Donbass to ensure the security of observers of the Special monitoring mission of the OSCE. However, he noted that this issue cannot be solved without direct contact with representatives of Pro-Russian militants in the Donbas.
The foreign Ministry of Ukraine said that Putin's statement testifies to yet another attempt of Russia as parties to the conflict to internally represent the aggression of the Ukrainian conflict and to distort the very idea and purpose of the deployment of a peacekeeping operation that would not serve the overriding goal of sustainable peace in the Donbas and the restoration of the territorial integrity of Ukraine.
September 7, Poroshenko said that UN peacekeepers should be deployed throughout the temporarily occupied territory, including uncontrolled land border with Russia.
Comments
comments