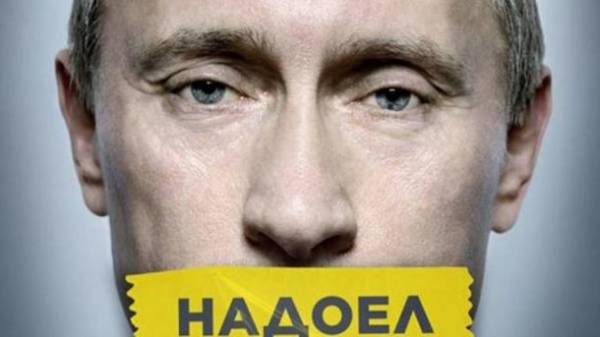 The movement "Open Russia" announced the holding of all-Russian campaign against the President of Russia Vladimir Putin, said the "Rain" the representative of the press service of the movement, Maria Galitskaya. The event will be called "Tired".
"We are hundreds of thousands and we live in the most beautiful country, but it bored us to live on miserable salaries and pensions, to save money on food and clothing, to tolerate corruption and to hold, to listen to the lies on TV, to go on rough roads, to walk in a crumbling clinic, to endure the tyranny of judges and police to tolerate corruption and to hold on, afraid", – stated in the event announcement that the movement is spreading via social networks.
According to Galician, applications for rallies, the organizers have not filed. She refused to name the cities that will host the action, and tell others about the details of the event.
We will remind, on March 26, more than 30 thousand people took part in the anti-corruption actions across Russia, excluding Moscow and St. Petersburg. In Moscow, under the informal data, the share reached to 30 thousand people, according to police – 8 thousand, in St. Petersburg – from 5 to 10 thousand.
The number of people arrested at rallies in Moscow, according to the revised data, has reached more than a thousand people. Among the detainees are minors.
It was also reported that during anti-corruption rallies in Moscow, the police detained the journalist of "echo of Moscow" Alexandra ivy. Also arrested was a journalist for the British newspaper the Guardian Alec LUN.
As reported, the protests in Russia are connected with the publication of investigations of the Fund of struggle against corruption on undeclared property of the head of the government Dmitry Medvedev.
Comments
comments