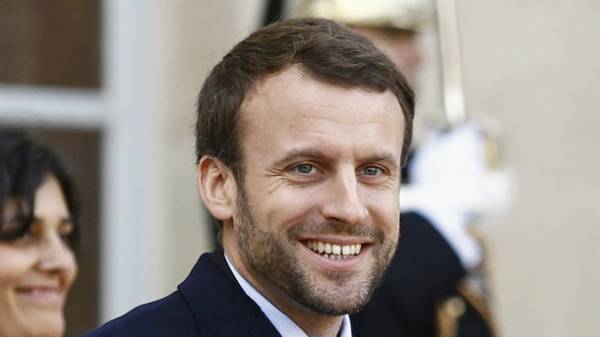 Independent candidate for the French presidency Emmanuel macron called London the sixth largest French city, trying to find support among the hundreds of thousands of their fellow citizens on the other side of the English channel. He stated at three thousand rally in the centre of the British capital, reports the Standard.co.uk.
It is reported that the name "sixth city" was originally coined by the former mayor Boris Johnson after a sharp increase in the number of citizens from France to London.
A few years ago, Johnson said that if the town has a population of 250 thousand Frenchmen, he was the "mayor of the sixth biggest French city on earth."
"I'm glad to be here… in the sixth largest French city. Because it is important that you French have their say about the fate of the country at a critical moment in its history," he said.
"So to be here is very important," he added.
He spoke about the dilemma associated with his visit to London, because he was under pressure from the campaign in France and risked that his trip will be accepted only as an attempt to raise funds.
It is reported that the Makron had a meeting with the Prime Minister of great Britain Teresa may.
As reported, Emmanuel macron wins leader "National front" marine Le Pen in the second round. According to Le Pen won the first round, gaining 26% of the electorate, macron will become the second 22% and third place will be Francois Fillon, who has previously avoided the Macron, however, his rating fell to 21% amid the scandal.
In the second round, Le Pen would have received 37% of votes, while the Macron is ready to vote 63% of voters.
As reported, the team of Emmanuel Macron concerned that their boss has become an object of fake news and disinformation of the Russian Federation, which interfere in the election campaign.
Comments
comments